Documenting Your Experiences of COVID-19 - Colgate University Archives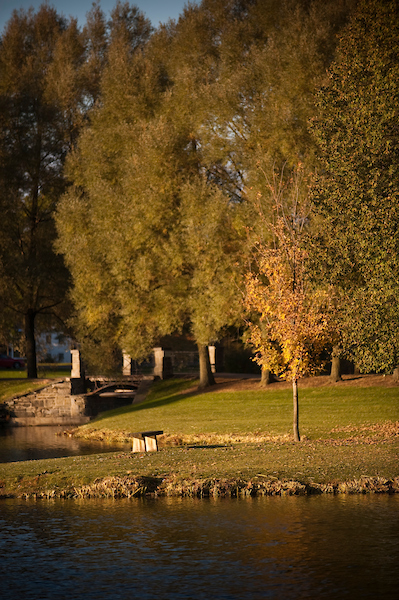 As members of the global community, we are living in a time of crisis and change, and we are all affected in some way. As members of the Colgate University community, we have stories to share to help ourselves and future generations understand these historic moments, even as we look to the past to understand how the University has weathered other crises. The Colgate University Archives invites you to share your experiences related to the COVID-19 pandemic in a form that is meaningful to you, so that your stories can be preserved.
How to Participate
Participation is open to anyone in the Colgate community. Each one of us will experience these moments differently, reflecting a diversity of physical locations and roles within, or relationships to, the University. We welcome documentation of your experiences and stories in a variety of forms, such as journal entries, artwork, poetry, social media posts, or audio or video recordings.
Here are some ideas about what you might capture in your documentation:
 - How have you been affected by the shift to remote learning/teaching/working?
 - What is your daily routine or experience during this time? How has it changed?
 - How are you affected by the relocation from campus spaces you would normally inhabit? What do you miss about those spaces, or how do you see them differently?
 - What are your frustrations and challenges during this time?
 - What happy, humorous, or grateful moments would you want to share?
 - How are you maintaining connections to friends, family, and others?
 - What are your hopes for the future?
If you choose to include others in your documentation, such as a recorded conversation, please follow all relevant public health orders to ensure everyone's safety. Also, please respect the privacy and rights of others to not be included or named in your documentation. Given the nature of the current public health crisis, please be aware of what personal health information you might be sharing about yourself, and please do not share personally identifiable health information about others.
How to Submit Content
 - Digital content can be donated through this Google form. You may upload up to 10 files at a time.
 - For physical materials, we ask that you let us know you intend to donate items using the same form, but please retain the items until we are able to accept them at a later date. We will contact you at that time.
 - If the content involves other individuals, such as an interviewee, co-creator, or creative or intellectual contributor, they must also fill out the above form so that the University Archives has their permission to preserve and share the material. Only one person needs to upload the content though.
 - Facebook and Twitter allow you to download your data. Instagram currently does not have that function, but a screen capture of a post you created may also work.
 - If you have any questions, please email University Archivist Cara Howe.
When you complete the form, you will be provided with important information about how your content can be shared with and used by others and whether access to your content should be delayed for 5 years. You will also be asked to agree to a Personal Health Information Agreement. If you permit us to share your content upon submission, we may post it to our Instagram and Tumblr accounts as examples of ways that individuals can document their experiences. We hope to include most content in a future digital collection.
Support and Safety
This is a difficult time for most of us, and your health and well-being is important. While you are documenting your experiences, please follow all relevant public health guidelines and orders. The University website provides information and guidance on university services and COVID-19 resources for students, faculty, and staff.
Acknowledgements
Thank you to UNC Charlotte Special Collections and University Archives and the Indiana University Archives for inspiring and informing this project.