Welcome to Special Collections & University Archives
* Important update: The Special Collections and University Archives reading room will be closed to researchers until further notice. We will continue to support research use of our digital collections, but we will be limited in our ability to answer queries regarding physical materials. Support for Colgate courses will be a priority.
Special Collections & University Archives houses Colgate's literary manuscripts, rare books, written materials of unique value, and collections that relate to the history of the University. The University Archives serves as the official repository for the records of the university's administrative and academic departments. The department supports the University's curriculum through its collecting program and instruction sessions.
Getting Started
Special Collections & University Archives overview
This tutorial provides an overview of the Department, including material highlights, policies and procedures, and pointers on how to conduct research.
Current exhibition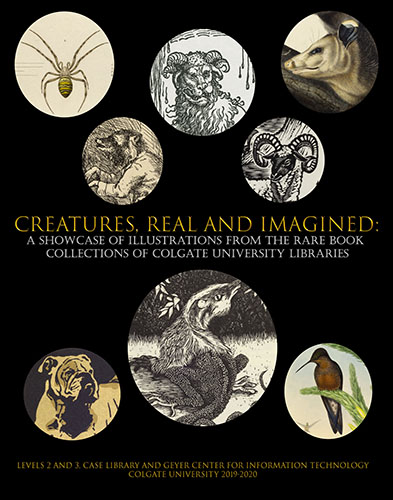 The exhibition is located in the cases around the central staircase on Levels 2 and 3 of the Case Library and Geyer Center for Information Technology.